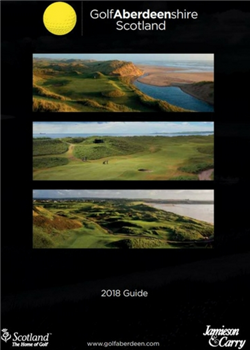 Whether you are looking for links, heathland or parkland golf, the 55 courses in North East Scotland offer you a wide range of choice with varying degrees of difficulty, challenge and price to suit all golfing levels and budgets.
Click on the attached image to be taken to the 2018 brochure produced by GolfAberdeenshire.
Listed alphabetically, Aboyne is the first club featuring on page 32.