Catering Contract Opportunity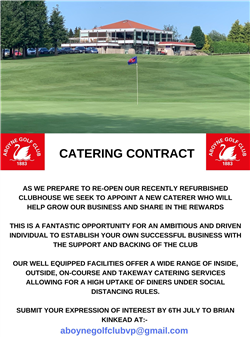 We are looking for "Expressions of Interest" by 6th July.
Contact Vice President Brian Kinkead should you have any questions:-
Click on the image to view the advert

Clubhouse Closed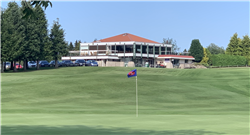 As part of the COVID-19 instructions from the Scottish Government (SG) our Clubhouse is Closed with effect from 23rd March 2020.
We are unable therefore to provide a Bar & Catering service until we receive further guidance from the Government as part of their planned 'Roadmap to Recovery'.

If you wish to contact the club email:-
pro@aboynegolfclub.co.uk



Club House
The clubhouse, completed in the early 1980's, has stunning panoramic views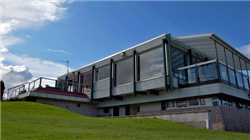 Aboyne Castle and it's extensive grounds lie to the West of the course, whilst to the East lies the picturesque Aboyne Loch where an Osprey is often seen circling for fish. The clubhouse balconies offer fabulous al fresco dining.
On the ground floor there are locker rooms with changing and showering facilities and a well stocked Professional's Shop. The clubhouse offers full bar and catering facilities and is available for private hire. We would be pleased to provide a bespoke quotation. Click on the attached image and fill out the Enquiry Form